Jamaica is famed the world over for its friendly people, culture and sun-drenched sandy beaches. The former Spanish colony was ruled by The British Empire until 1962 when the country achieved independence. The influence of colonialism is still evident today, but the country has developed its own unique culture and sense of identity, that makes it a confident new country. Explore the mountains and see rare wildlife, relax on a golden sandy beach, see picturesque waterfalls or visit a plantation and see how Rum is made. With so much to offer, Jamaica is a superb tourist destination with a lot more than you might expect on the Caribbean's third biggest island.
Beaches
The Caribbean is always a place referred to by people as paradise, and Jamaica is no different. Jamaica has over fifty public beaches, all with golden sands and clear blue water. you have the choice of sprawling miles long beaches to intimate coves have the choice of sprawling miles long beaches to intimate coves, sheltered by palm trees.
Tropical Climate
Jamaica's average temperature is 27°C, which means that you will see the sun all year round. The lowlands around the edge of the island are the warmest part and the highlands in the centre of the island are cooler due to their higher elevation, averaging 15°C-22°C.
Cuisine
Jamaica is a melting pot of cultures and these cultures have contributed to Jamaica's unique cuisine. The indigenous people and cuisine has been supplemented by immigration with Spanish, Irish, British, African, Indian and Chinese influences. Many dishes are a fusion of different cooking styles which incorporate locally grown produce. Popular dishes include ackee and saltfish, rice and peas and Jerk Pork and Chicken. The cuisine is not limited to these dishes and offers a huge range of fresh seafood, tropical fruits and meats.
The Natural World
Jamaica is known for its sandy beaches, but its mountain ranges are just as spectacular, offering lush green vegetation and massive biodiversity, with hundreds of species of birds, plants and fish that are unique to the island.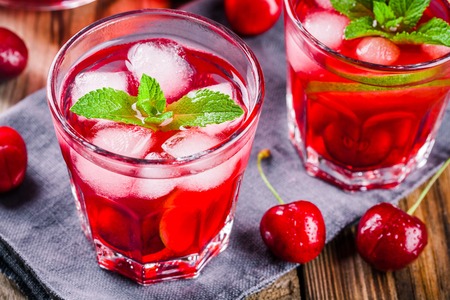 Rum
Jamaica is known for its high-quality rum with may rums being distilled in traditional pot-stills. Over proofed white Rum is popular on the local market, with alcohol contents of around 60-65% ABV being common. On Jamaica, Gold Rum is the term given to aged spirits of more than 20 years old. These aged rums are as high quality as cognac or scotch and can be sipped neat, like a single malt whisky, as opposed to mixing it, as you would with lower grade rums.
Culture
Jamaica is known around the world for its Reggae music, including the work of Bob Marley. There is a lot more to the music of Jamaica than just reggae though, with older, more traditional forms of Caribbean music like Mento and Calypso being performed alongside newer forms such as Ska, Dancehall, Dub and Rocksteady. You'll be able to sample music in resorts, bars and clubs, and sometimes even street parties.